Antiqued brick
Antiqued brick
• fireproof antiqued facing brick,
• fire resistance,
• baked in the oven at 1700⁰C,
• Euroclass A1 fire rating
Both with antiqued facing brick (2 cm thick) and with half-finished antiqued brick (5 cm thick) new projects, refurbishing or restorations can be carried out.The facing brick or half-forms of antiqued solid brick are cut from antiqued solid brick, which is why they retain the qualities and properties of antiqued solid brick. They are much easier to work with for facades.
The facing brick is glued with a special glue for this brick and the corners are made of L-shaped CORNER brick which allows us to easily keep the shape of the window, door and tie pieces with a PERFECT finish.
The ISO•FAÇADE thermal system uses facing brick glued to horizontally milled extruded polystyrene to support the brick in both new projects and refurbishings. You can find more information here.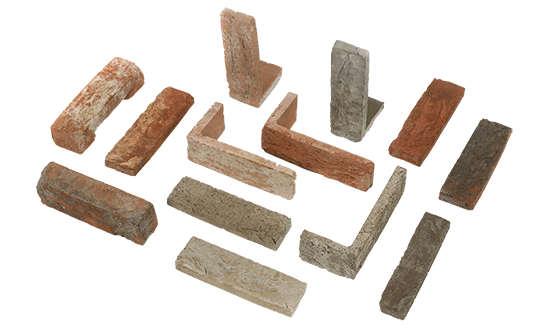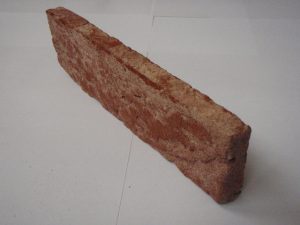 2-cm thick antiqued facing brick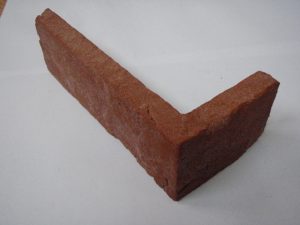 2-cm thick CORNER antiqued facing brick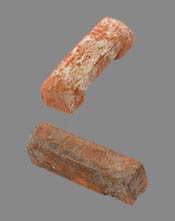 5-cm thick antiqued facing brick