ISO•FAÇADE THERMAL SYSTEM
ISO•FAÇADE THEROMOSYSTEM OVERVIEW
FULL PACKAGE
A full package for your home!
THERMAL INSULATION PLATES
– XPS extruded fireproof polystyrene sheets for facades,
– EN 13501-1, Euroclass E fire rating
– for use in both New Buildings and Refurbishment of Old Buildings
XPS - extruded polystyrene sheets thermally pre-cut NUT-FEDER on the 4 edges, horizontally milled specifically for supporting exposed bricks on the grooves. Each sheet has 6 milled places for dowels. They are available in various thicknesses from 2-20 cm. They are CE certified.
– It is ATG certified
– Dimensions approx. 1.25 m x 0.60 m
– Available for 50 mm and 65 mm facing brick widths
– Very easy to use due to its light weight
– Very waterproof compared to other products.
– Lambda value of 0.035 W/mK (NEW 0.027 W/mK available on request).
DOWELS
They are ETA certified, have metal rod of specific thickness and lengths for each bearing wall (brick, concrete, BCA, itong, USB etc).
ADHESIVE FOR BONDING POLYSTYRENE SHEETS AND FACING BRICKS
Casarock is a flexible adhesive, resistant to thermal shock and water. It is a special bonding adhesive for this polystyrene and for this facing brick.
FIELD AND CORNER FACING BRICK
EC and BENOR certified.
GROUTING ADHESIVE
It is highly waterproof, frost-thaw, makes the seals watertight and is available in a wide range of shades from the Seifert range.
ALUMINIUM PROFILE
These are profiles for the beginning of facade work and are EC certified.
ISO•FAÇADE THERMAL SYSTEM COMPONENTS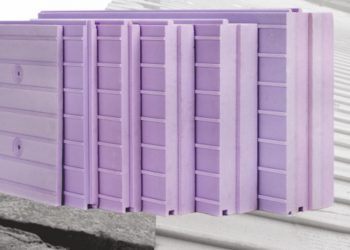 Polystyrene sheet is available in different thicknesses.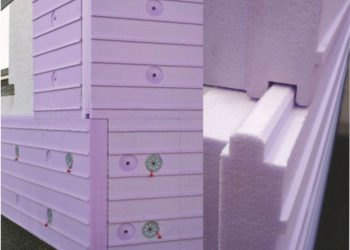 4-edge polystyrene sheet in NUT-FEDER format eliminating thermal bridges.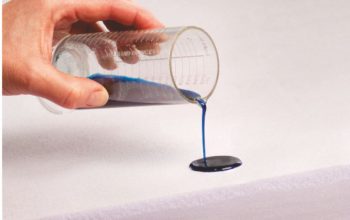 Extruded XPS polystyrene of ISO FACADE thermosystem is ideal against moisture.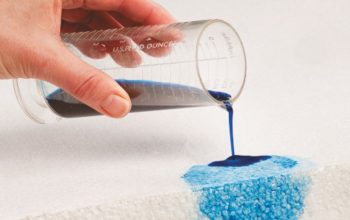 EPS expanded polystiren absorbs moisture.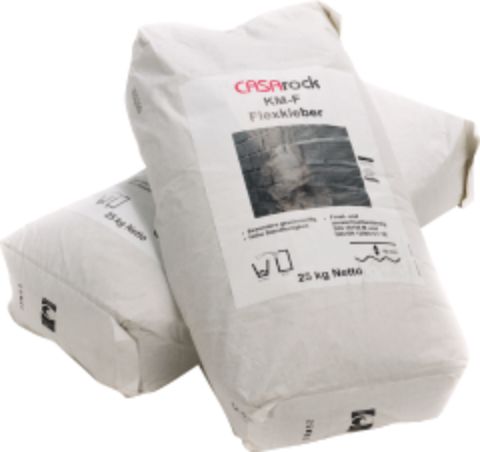 Gluing adhesive.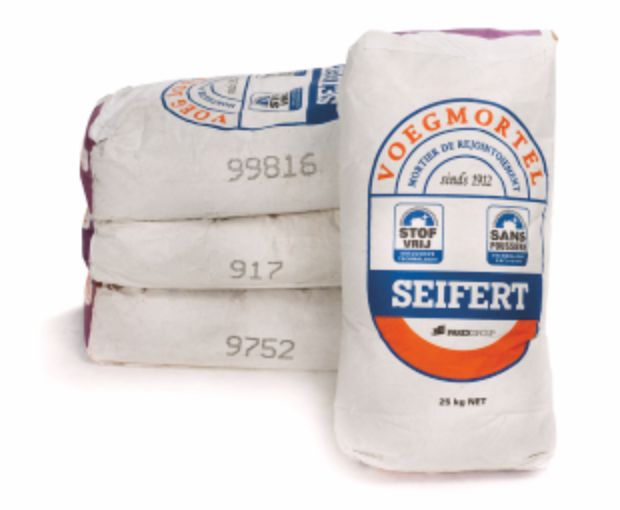 Grouting adhesive available in different colors.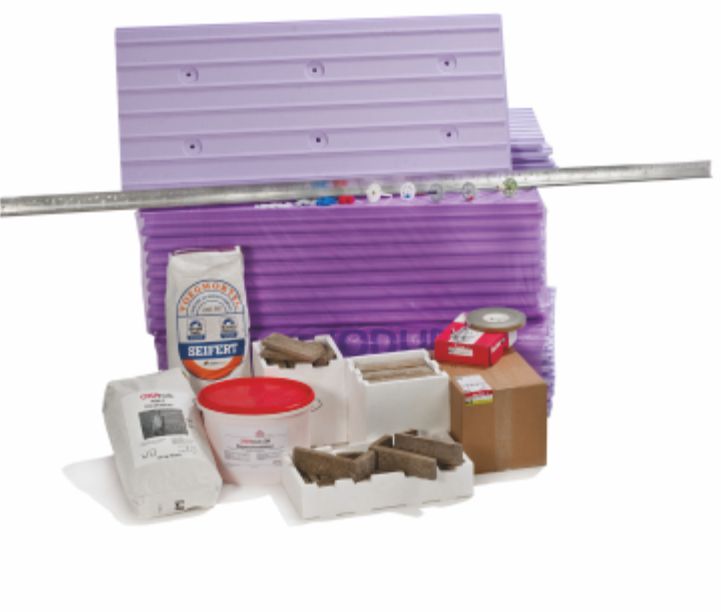 Grouting adhesive.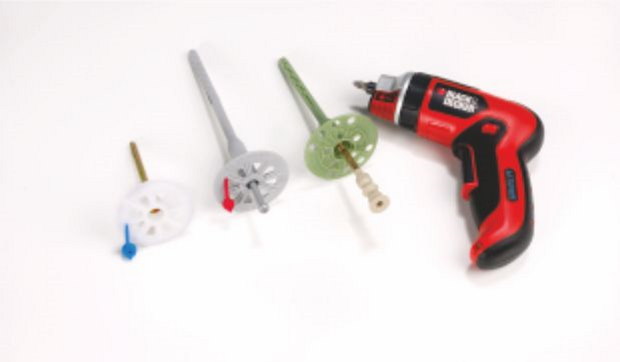 Dowels for fixing.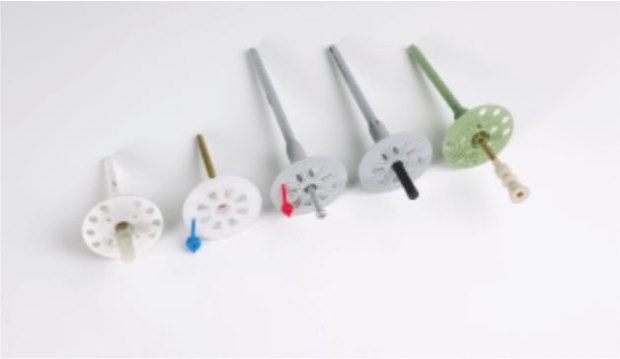 Dowels for fixing.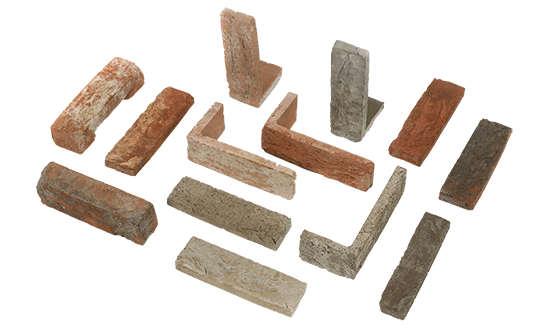 Apparent field and corner brick with 2 cm width.
ADVANTAGES
XPS (extruded polystyrene) polystyrene sheets have the major advantage of being water resistant and can therefore be installed below ground level. This cannot be achieved with PUR, PIR or EPS (expanded polystyrene) sheets.
There are no thermal bridges due to the NUD - FEDER jointing of the polystyrene sheets on the 4 sides, without the need to fill the joint points, in this way the ISO•FAÇADE thermal system is a complete insulation envelope around the building.
There is no risk of colour differences on the facade, as the facing bricks are installed on site so that colour shades are optimised.
Screwed and screwed joints and watertight cover (no exposure of the dowel and therefore no risk at the joints!!)
The facing brick glues very well to the polystyrene plate of the ISO•FAÇADE thermal system + the perfect grouting ensures 100% perfect tightness of the whole thermal system.
Casaroc water-repellent bonding adhesive is specially adapted to the absorption degree of the facing brick panels.
The field and corner facing brick are available in a wide range of colours and sizes.
Easy application with technical support
High quality Seifert grouting adhesive
Belgian ATG certification
10 years product guarantee
Complies with the standards laid down in the building material standard class D1 according to DIN 4102 (fire safety))
Huge power savings!
APPLICATIONS
ISO•FAÇADE is a flexible product that can be applied to almost any surface. Depending on the load-bearing surface, we adapt our products so you can enjoy a perfectly insulated, carefree home.
Refurbishing project or a new building with maximum insulation efficiency = ISO•FAÇADE
Refurbishings: ISO•FAÇADE is perfect for refurbishings because ISO•FAÇADE is not a prefabricated product, any detail (e.g. arches over doors ...) can be incorporated into the installation process.
Wood skeleton: to clad wooden or USB facades you will need to consider fitting dowels and fixing adhesive. Thus the XPS polystyrene sheets guarantee a perfect adhesion.
Ytong and BCA: these blocks are usually used for refurbishing and new building construction and already have a high insulation value. Combined with ISO•FAÇADE this results in perfect insulation.
New buildings: Due to its adaptability, ISO•FAÇADE thermal system is successfully used in new construction. If we take the thickness of the wall as an example, you can create more space by applying ISO•FAÇADE thermal system, thanks to the exposed brick and polystyrene sheets you can make a thinner wall. Another advantage is that there is no need for a foundation on the outside of the wall, which means another saving on your budget.